Okay, let's fast forward from then (my last post ) to now.
Let's do a photo recap. :) Click on the photos to enlarge.
So I graduated...here's proof.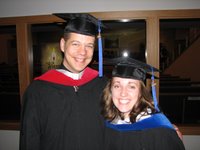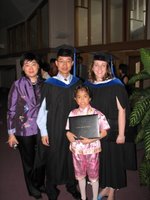 I also got a new car..
.

Started working at
Then I took my car on a camping/canoe trip to Caddy Lake...
It was beautiful...

Becky and I did some simple bouldering.
I also got a bike.

And have been spending a lot of time in the garden.